TrustADF empowers banking industry to face competitive and facing ever-changing regulatory requirements. TrustADF provides accurate, secure and up to date information i.e reports to help BFSI :
To optimize their business operations.
To comply with increasingly stringent regulations.
It is more challenging for banks to keep up with the changes in regulatory requirements.
TrusADF provides information management solutions that allow BFSI's to make smart decisions over :
Ongoing regulatory changes.
Variety of customer base and their needs.
Smart Decisions allows BFSI organizations to eliminate many challenges ensuring stability and profitability.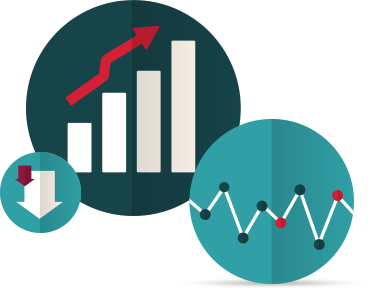 Challenges Faced by BFSI:
Banks have to comply with statutory reporting to statutory bodies like RBI, Nabard.
The delayed, incomplete or incorrect reporting can attract penalties or undue audit attention of the statutory bodies.
The transactional systems implemented at banks are inadequate.
Sometimes they doesn't have inbuilt reporting solutions.
Due to the multiple databases within the enterprise, fetching the data in an effective way requires huge effortsinto the existing systems.
Solutions Offered
TrustADF is a complete solution for Statutory Report Generation required by BFSI organizations. TrustADF is Comprehensive suite and has reporting capabilities which empowers Banking / Financial Institution to generate Statutory and analytical reports such as:
Key Functionality : of TrustADF
Business
Benefits

: for TrustADF

>
Insights