Platform to manage Risks in multi-channel digital banking.
TrustBankCBS AML platform facilitates BFSI orienting its banking operations towards governance and internal control for compliance with domestic and international statutory AML requirements.
TrustBankCBS AML platform adds monitoring, analytical and surveillance capabilities to BFSI for financial crime detection based on the AML Alerts generated from the watch-list, KYC and configured AML exception parameters.
TrustBankCBS AML platform offers a single and unified solution on the TrustBankCBS platform in real-time integration with various modules of the TrustBankCBS Solution suite.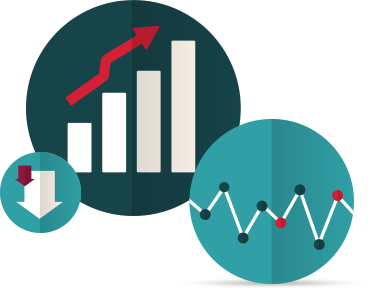 About TrustAML
TrustBankCBS AML with its proven functionality solutions, serves banks with continual upgrades to alerts, watch-list, and AML Policies.
Customer Identification Process.
Suspicious Transaction (STR) Monitoring Engine.
Case Management.
Risk Categorization of customers.
STR whitelisting approval workflow.
Alerts, Notifications and Reporting.
Regulatory AML Compliance Statements, e-Filings.
Analytics for Suspicious Activity, Pattern Analysis, and Behavioural Analysis.
Audits & Investigation.
Key
Functionality

: for TrustAML
Automated Data Extraction from branches
Automated Data Extraction from branches across multiple areas for unified business operations.
Centralized Parameterizations
Centralized Parameterizations, Standardization of AML Monitoring process across branches.
Latest data analysis tools and techniques.
Access to research, sophisticated modeling approaches, latest data analysis tools and techniques.
Minimizations of Total Cost of AML
Minimizations of total cost of AML management through institutionalized best practices.
Better Risk Management and Control
Monitor and detect terrorist / money laundering / suspicious activities.
Improve Employee Awareness
Improve employee awareness by imparting customized anti money laundering training.
Process Assessment and Recommendations
Process assessment & recommendations to comply with regulations.
Business
Benefits

: for TrustAML

>
Insights