TrustLOS is Mobile & Web based Online Interface to facilitate the acquisition of Loan Applications. It consists of pre-configured work-flows for Credit Scoring, Documents Checklists and facilitates a uniform, and quick Appraisals process.
TrustLOS Solution empowers BFSI with an Online Interface on their website to facilitate the acquisition of Loan Applications. TrustLOS facilitates technosavvy users who prefers to submit Loan Applications and Documents online.
TrustLOS allows BFSI to Launch its Loan Schemes online, Self-service Interfaces of EMI Calculators, Ready reckoners for Loan Eligibility, Documents Checklists thus facilitating 24 X 7 Loan Applicantions acquisition and Appraisals process.
A pre-configured work-flows for Credit Scoring, Document Checklist, Approvals help with a 50% reduction in Turnaround time. LOS also provides mobile based access to Applicants and Bank Management for status-tracking.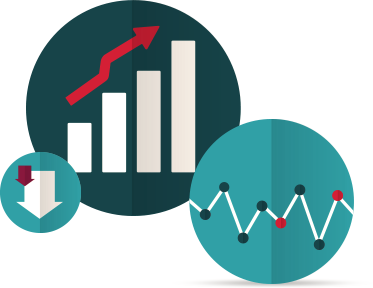 About TrustLOS
Pre-configured Workflows for Retail Loans, Corporate Loans.
Configurable and Parameterized to Specific BFSI Practices .
Ready Reckoners for Eligibility, EMI.
Documents Checklist, Document Management.
KYC check, Credit Bureau Check, Credit Rating.
Notifications & Dashboard.
Third Party Integrations like PAN Verification, Credit Bureau, Core Banking.
Amount based Approval Workflow of officers, managers and management.
Agency based Loans.
Key
Functionality

: for TrustLOS
Round the clock Access
24 X 7 online access for Loan Application, Application Status Tracking, Documents Upload.
Automation of Credit Department Processes
Correct documentation of every loan case.
Applicant Credit Score Eligiblity
Applicant Credit Score / Credit Eligibility Computation based on uploaded documents.
Document Management System
Document Management System for Storage and Retrieval of Documents uploaded by branches OR online by applicant.
Credit Appraisal Techniques
Uniform credit appraisal techniques and processes across all loan products and all credit officers.
Configurable Charges Engine
Configurable Charges Engine, Automated posting of Service Charges.
Hierarchical Authorizations
Complete work flow for hierarchical authorizations by credit officers, committees and management.
Online Integration with Credit Bureau System
Online Integration with credit bureau system and e-Kyc system for identifying online credit score and online KYC of the applicant.
Simple GUI, Secured Solution
Uniform Platform, Seamless Integration with other modules in TrustBankCBS Suite.
Online Role Bbased Access to External Agencies
Online role based access to external agencies like valuation, lawyer, architect for quick responses.
Business
Benefits

: Of TrustLOS

>
Insights