Blend of knowledge from business domain, technical expertise and latest industry trends and technical transformations.
Trust has a dedicated team of experienced professionals with all round qualifications in disciplines such as Science, Engineering and Commerce, and the numbers are steadily growing every month. Our main emphasis is to deliver best quality in every project we undertake. With our time tested business methodology, and structured solution building approach, we ensure to maintain our global business standards.
Hemant Chafale
CEO & MD
With a Bachelor's degree in Instrumentation Engineering (in 1992) he has extensive experience in Control Systems in various industries such as Chemicals, Petrochemicals, Steel, and Cement. He has successfully designed and implemented various MIS packages as team leader and is completely familiar with every aspect of software applications in various businesses.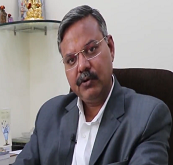 Mandar Deo
Director, Technical
With a Bachelor's degree in Science and as an Associate Member of Institute of Engineers (AMIE, equivalent to an Engineering degree) plus a Professional Diploma in Computer Programming and Applications (PDCPA) he is very well qualified to supervise the overall Software Development at Trust.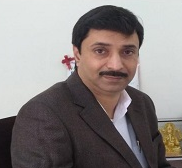 Heramb Damle
Director, Marketing
Heramb has a degree in Mechanical Engineering and post graduate degree in Business Administration. With his techno-commercial approach towards software development, he has successfully developed new Business Segments and Partner Network for Trust.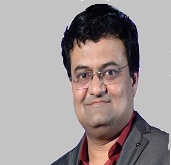 Anand Kane
Director, Global Sales & Startegy
Anand graduated in Commerce and followed it up with Post Graduate Diploma's in Computer Management & Business Management. An all-round Banker with over 2 decades of learning's with Public Sector Banks, International Banks & engaged with start-up Private Banks viz HDFC Bank, he later moved to Oracle where he held several key positions over his engagement of 10+ years. Anand is also a WIPRO certified Six Sigma Black belt having done extensive work in the areas of Product Development & Quality.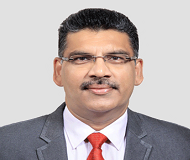 Sanjay Chafale
North & South America Operations
Sanjay Chafale is partner in Trust Software LLC. Sanjay has over 20 years of managing complex software development projects. Sanjay also has extensive banking and financial services expertise and served many banking institutions. Also as an owner of SofttrustUSA LLCSanjay is providing consulting services in Project Management , SAP Installations and Support. Sanjay has bachelor's degree in Computer Science from Nagpur university. He lives in Philadelphia, PA USA with his wife and two children and loves reading and travelling.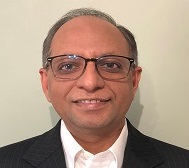 Jason Anderson
North & South America Operations
Jason Anderson is a graduate of Yale University with a Bachelor's degree in Economics. He has served as research assistant to both Professor Fiona Scott Morton of Yale School of Management and Professor Lucie Olejnikova of Yale Law School. While working with Professor Scott Morton, Jason explored the prevalence of 'killer acquisitions' in the tech marketplace, specifically examining the activities of Amazon, Facebook, and Google. Jason is a classically trained violinist who still enjoys playing chamber music after serving as the Assistant Concertmaster and Treasurer of the Berkeley College Orchestra at Yale.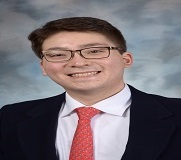 Walter San Perdo
North & South America Operations
Walter San Pedro is a San Diego native and a graduate of Yale University with a Bachelor's degree in Psychology and Neuroscience. Following his undergraduate career, he has worked as a legal assistant prior to seeking admission to law school. During his time at Yale, Walter was involved with various start-ups and entrepreneurial societies, and has always been passionate about providing traditionally underrepresented minority groups with equal-access financial services. Walter is a life-long student of fencing and continues to enjoy coaching his students in his free time.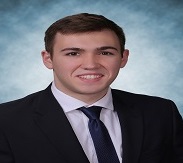 21+ Years
of experience in Core Banking Solutions
25+
Footprints In 25+ Countries
Insights